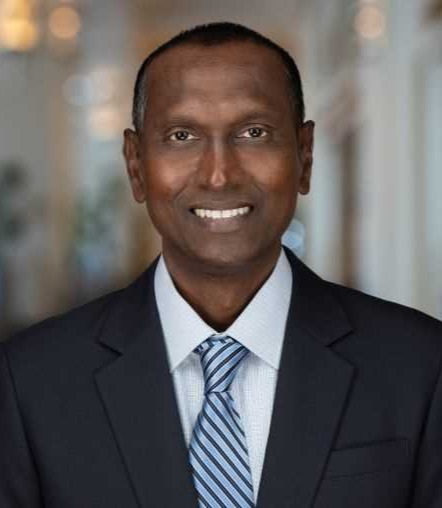 Moderator: Mr Solomon Lorthu
Vice President & Managing Director, Penang Operations & Interim Country Manager of Motorola Solutions Malaysia
Solomon Lorthu is the Vice President & Managing Director of Penang Operations for Motorola
Solutions Malaysia Sdn. Bhd. Since 1st January, 2018, Solomon has been responsible for the overall
company's operations at its Penang site that includes Supply Chain, R&D and Centralized Managed &
Support Operations. Solomon continues to lead the R&D organization in Malaysia, one of the largest
R&D setup for Motorola Solutions globally.
Solomon was also appointed the interim Country Manager for Motorola Solutions Malaysia on 10th
August 2021. He has assumed overall responsibilities for Motorola Solutions Malaysia's operations in
both Penang and Kuala Lumpur.
Solomon has over 25 years of experience with Motorola Solutions and has held various key
leadership positions within the company during his tenure.
Prior to his current appointment, Solomon was responsible for leading the Devices Engineering
department within the Penang Design Center. Under his stewardship, Solomon has led various teams
to deliver numerous innovative products under different portfolios for worldwide customers, from
platform based to fast derivatives. These products have won numerous design excellence awards
internationally.
Solomon is passionate about people development, operational excellence and innovation. He
continues to lead multiple initiatives surrounding these areas.
Solomon graduated in Electrical and Electronics Engineering from the University of Northumbria, UK
in 1997.
---